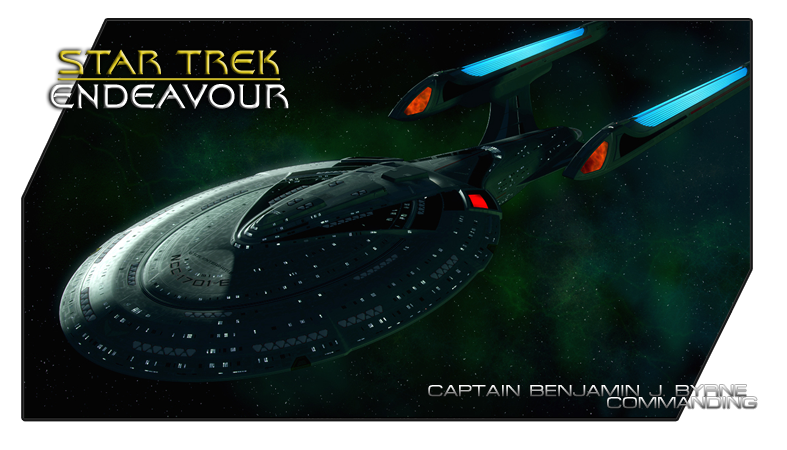 Click Image to Enter Site
USS Endeavour Command Staff
Commanding Officer: Captain Benjamin J. Byrne
Executive Officer: Commander Gaius Ra-Xialii
Website Maintained by Matt Williams
Star Trek
is a registered trademark of
CBS Paramount
, a
Viacom
company. This site is for entertainment purposes only and no profit is being made off the use of the Star Trek name or any affiliated terms or images in this website.
Pegasus Fleet
emblems, names, and logos are the property of the
Pegasus Fleet
host, webmaster, and staff and all other items used on this site are property of their respective creators.
Site splash page inspired by the splash of the
USS Niagara
.